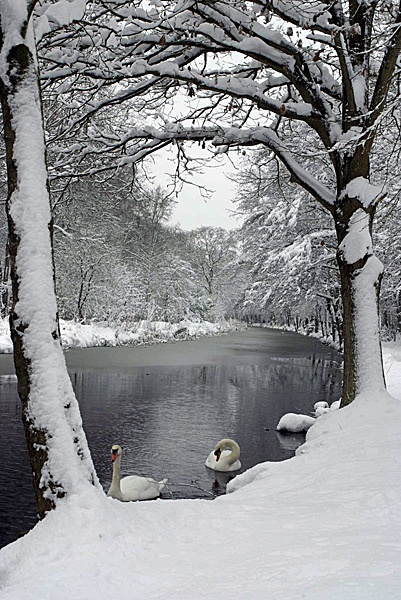 I called this image 'Two Swans in the Snow'. I had some competition success with this image, it's been published in Surrey Life magazine and was used by Woking's Mayor for her personal Christmas card. I've also used it for my own print run.

i took it on that very sowy day in February '09, when we had a huge fall in a short time and the country came to a stop. You'll remember it well, I'm sure.

The scene is from the Basingstoke Canal in Brookwood, Surrey.
Also in: Mono