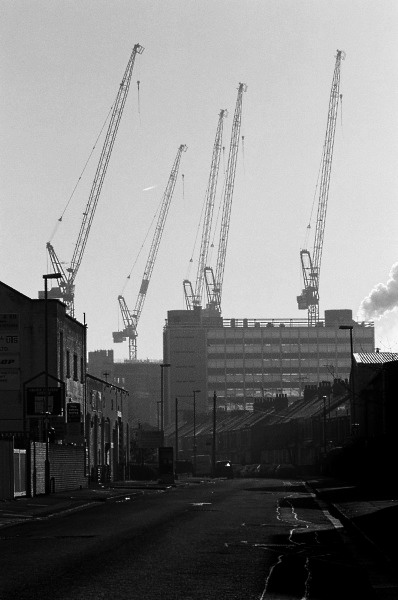 This is the Grand Union canal-side redevelopment early on a Sunday morning in March '08, Hayes, Middx UK. The view is from Blyth Road.

I had been watching this development for some time, and then suddenly there were these four cranes towering over the town like a sentinel. During the week, this road is full of parked cars, but here I was lucky.

The original was taken on colour film, but I much prefer the basic black and white representation.
Also in: Mono