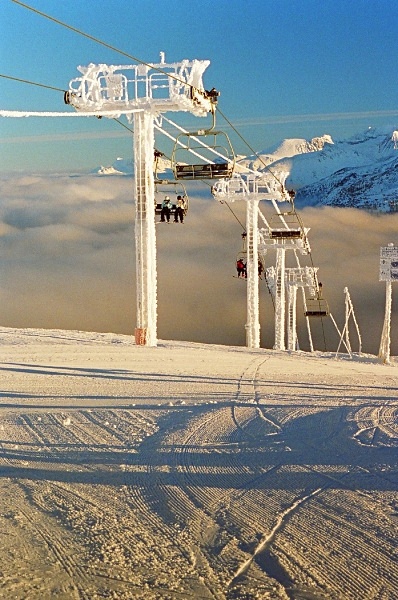 This is the Emerald Express chairlift in Whistler Ski Resort, Canada. It's as high as you can get - you're above the clouds.

I took this on a beautiful December day, but the ice around the stantions and cables tells you how cold it was. You can't hang around for long.

I had this image published in the Schmap! Guide to Vancouver, 2008. It's an on-line tourism guide.

Taken with my Pentax S3 and 55mm f1.8 Super Takumar with ISO 400 film.